Category: News
Published: Saturday, 23 April 2022
On Friday the 6th and Thursday the 12th of May I will play in the frame of the XVIII Cycle of 20th and 21st Centuries Music, held in Salamanca Professional Conservatory's concert hall. You can check all the information HERE (in Spanish).

Category: News
Published: Monday, 18 June 2018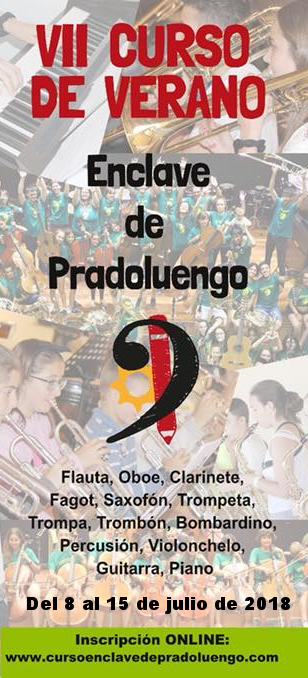 More info HERE
Category: News
Published: Friday, 16 March 2018
Concert by Arsis Duo
Héctor Abella - clarinet
Isis Pérez-Villán - piano
Tuesday March 27th. 18:00 h.
Conservatory "Jesús de Monasterio" in Santander.
Works by A. Soler, J. de Monasterio, M. Yuste & S. Brotons.
More info here.